I recently watched a documentary film about a film festival, within a film festival, whose Artistic Director had spoken to me in my Film festival study class, where we discussed how programing practices evolved through history…
Sounds like a brain basher? I do not intend to tease you…
In hope to bring together all these voices on my mind in the form of a blog post, I am sharing observations, based on De Valck's three stages of film festivals, on the Karlovy Vary International Film Festival (KVIFF).
The documentary "Spa", by Miroslav Janek, is a celebration of KVIFF's history, one of the oldest (1946) film festivals in the world… and still running.
Rooted in communist Czechoslovakia, the festival started highlighting soviet cinema and socialist values. Very "first stage". Censorship was prevalent and the recognition and showcasing of cinema made in socialist republics prevailed over aesthetic considerations.
Although KVIFF was biased towards a certain political ideology, there are lots of nuances that contrast this simplistic idea of a merely "soviet propaganda film festival" as a definitive statement.
The Fall of Berlin poster. The film won the Crystal Globe in the 5th Karlovy Vary International Film Festival
I was surprised to see that, still in a constrained scenario, there were already traces of a mindful programming work that considered an aesthetic criteria, celebrated innovation, and originality. It included films, soviet made or not, that escaped the ideological agenda, producing a unique and rich coexistence.
One could argue that while features from the first stage applied to KVIFF's during its early days, there were aspects relatable to the second stage as well, living together. Apart from the programming aspects, logistics and administration were professional from the beginning, not in a commercial way but as a proof of power in a cold-war dichotomic context.
Claudia Cardinale arriving to Karlovy Vary. Circa 1964
Hollywood and European stars would attend to Karlovy Vary and were given recognition, making it a very special and super exciting event. This also speaks to the first stage of festivals, where the glamour of the red carpet was a relevant feature. In the case of Karlovy Vary, it created a cultural clash, and a lot of amazing anecdotes, for a supposedly "socialist event" to engage in such a display, but I must say in its own style it was very interesting.
1968 arrived with its social turmoil and broke apart film festivals' history. Deemed as a pivotal year for programming, a new stage commenced. Unlike other major European festivals, its effects did not strike KVIFF's in an abrupt way. As the "Prague Spring" came to an end, changes in the core of the festival, and in its programing practices, were slow-paced.
Overtime, censorship started to loosen up and Czechoslovakia stopped being under communist rule in 1989. Currently KVIFF's keeps attracting the masses and became institutionalised in a neoliberal sense. Its programming practices transformed. Nevertheless, it is a proud festival that constantly celebrates and revisions its past.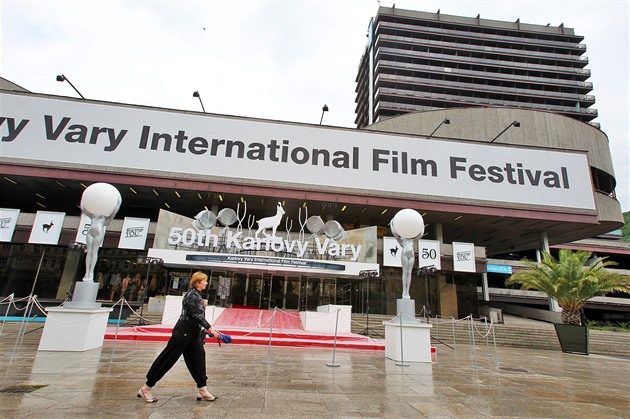 The film "Spa" allowed me to anchor and contextualise concepts on my mind, putting faces, music, stories, and names to theory.
Don't forget to leave your comments below. I am interested to hear about the stages in Chinese film festivals.
Do they apply at all?
Jorge Chaves
ID 26663365